A few weeks ago, my good friend Adriel Callao, one of the photographers from
Love Story Pictures,
generously worked together with me on a dessert table and style shoot. I wanted to create a tasty spread of plenty of treats made with love and joy. I am eager to start working on more collections of small and big dessert items-- so, I decided to showcase some of my favorites! The theme of this dessert table is simple, colorful, and whimsical. The featured items are a mix of classic and vintage flavors with modern twists. Also, since a dessert table just isn't as elegant and charming without the appearance of French macarons, I made sure to include plenty of them. Oui Oui!
Here are the fantastic photos (all thanks to Adriel) for you to take a peek. These were taken at our home...so if a few framed photos/parts of the couch/rug show up, you will know why. ;) Enjoy!
P.S. I would like to thank all of the friends and family that came to eat these desserts! Thank you for your support, love, and hungry bellies. It's always nice to have a network of loved ones who are eager to take sweets I create off our kitchen table. :) xo.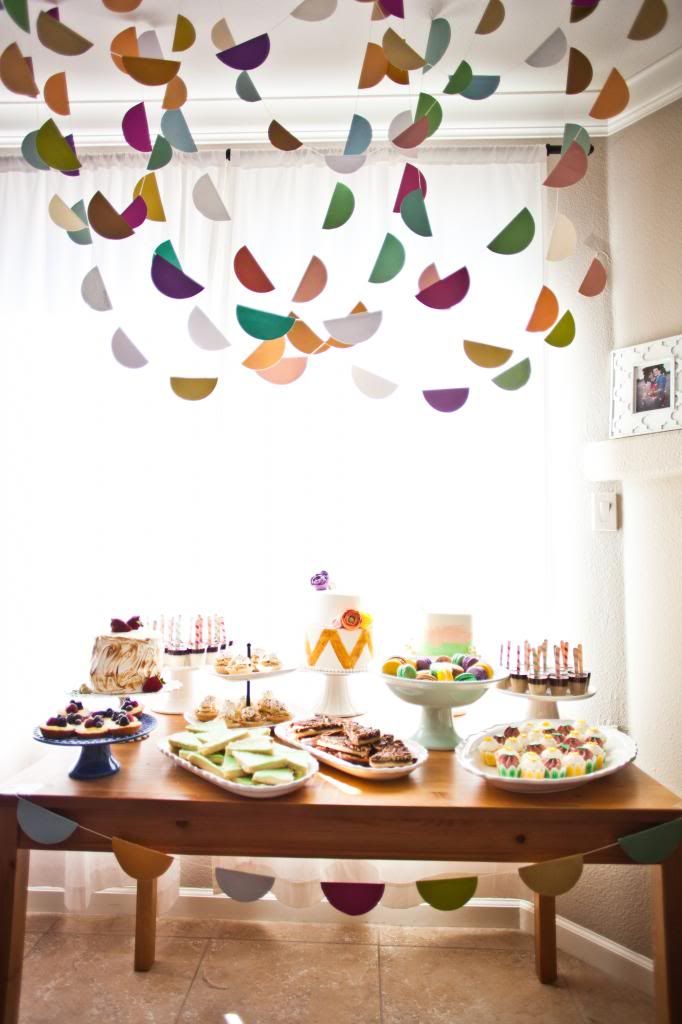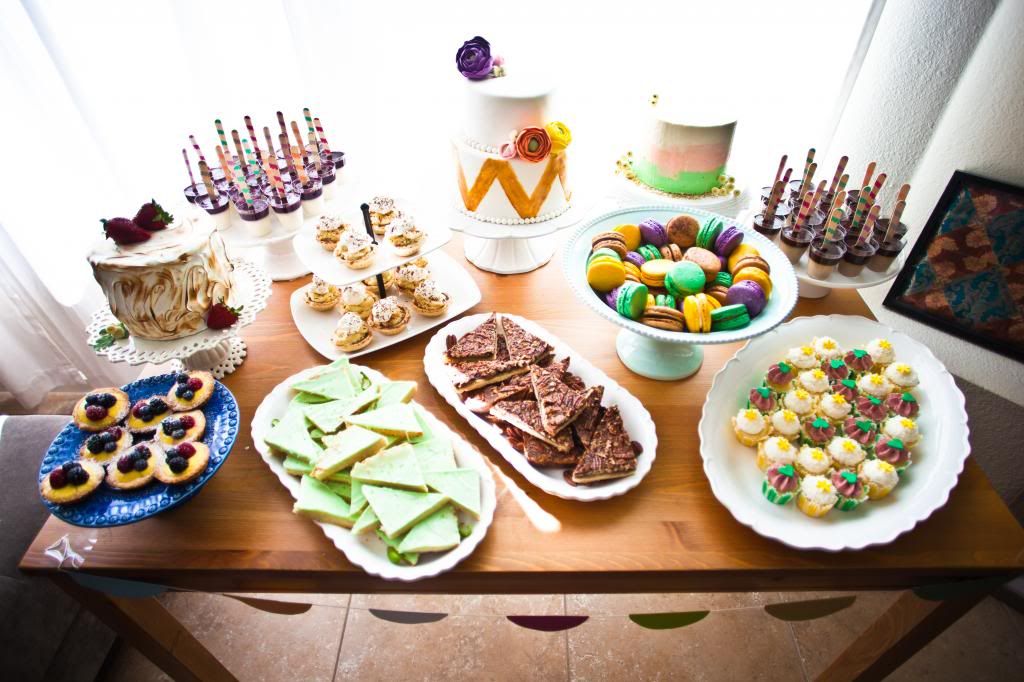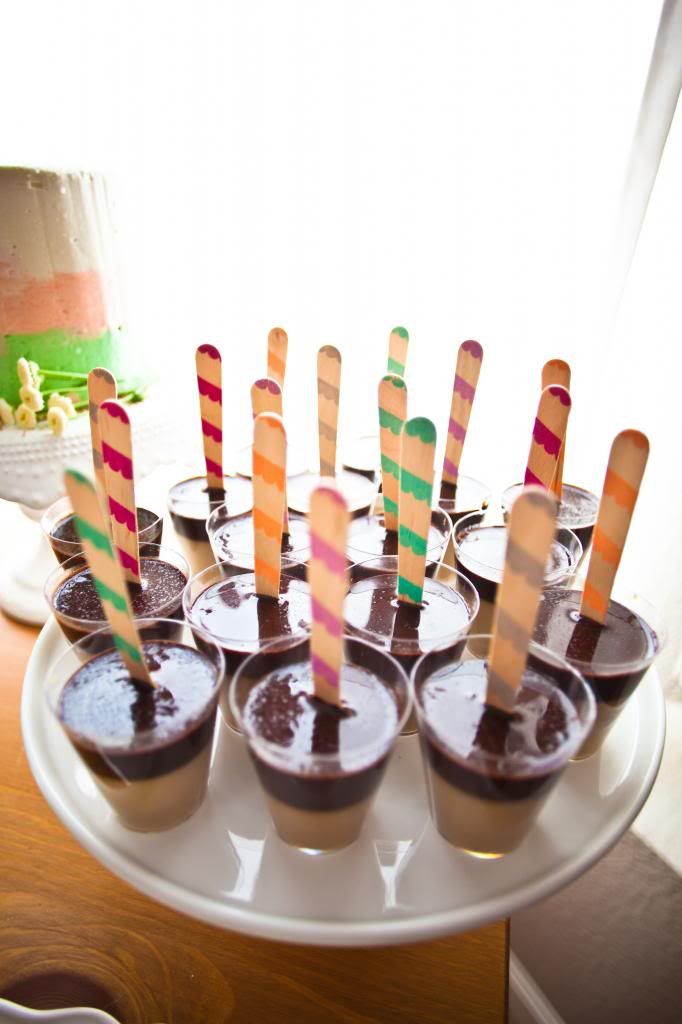 Espresso Panna Cotta with Hazelnut-chocolate Sauce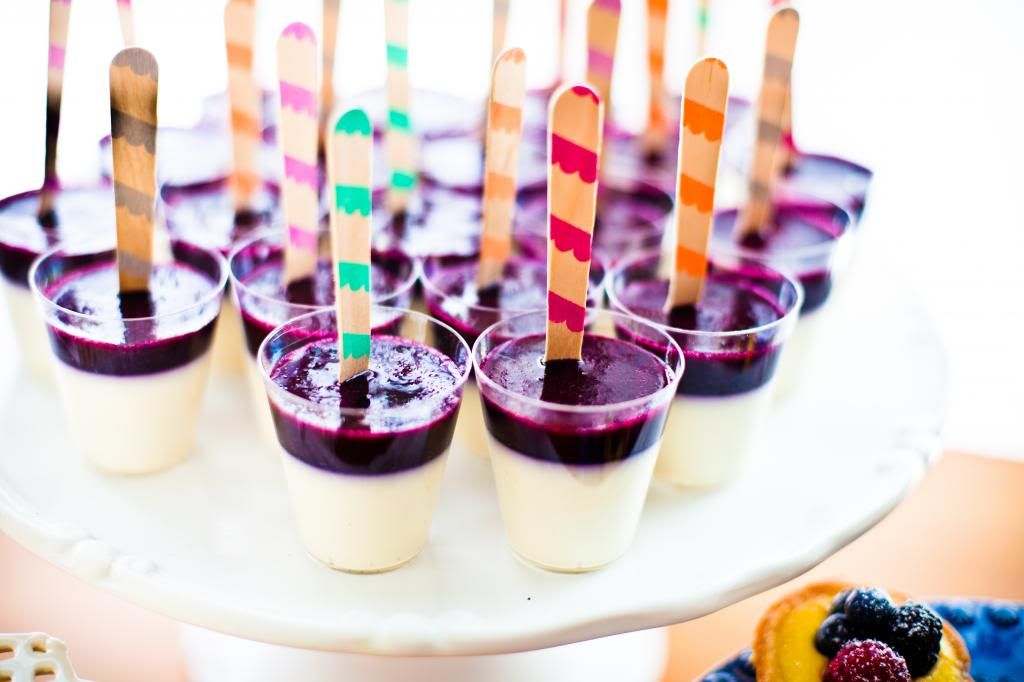 Vanilla Panna Cotta with Blueberry Coulis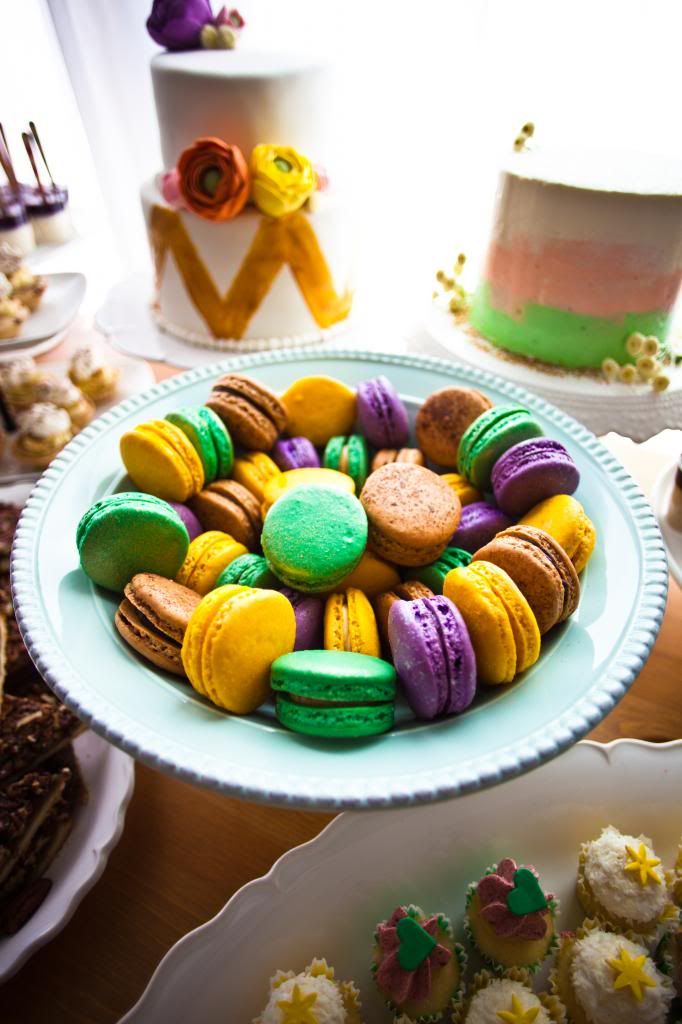 Assorted French Macarons: Salted Caramel, Blackberry, Lemon, and Mocha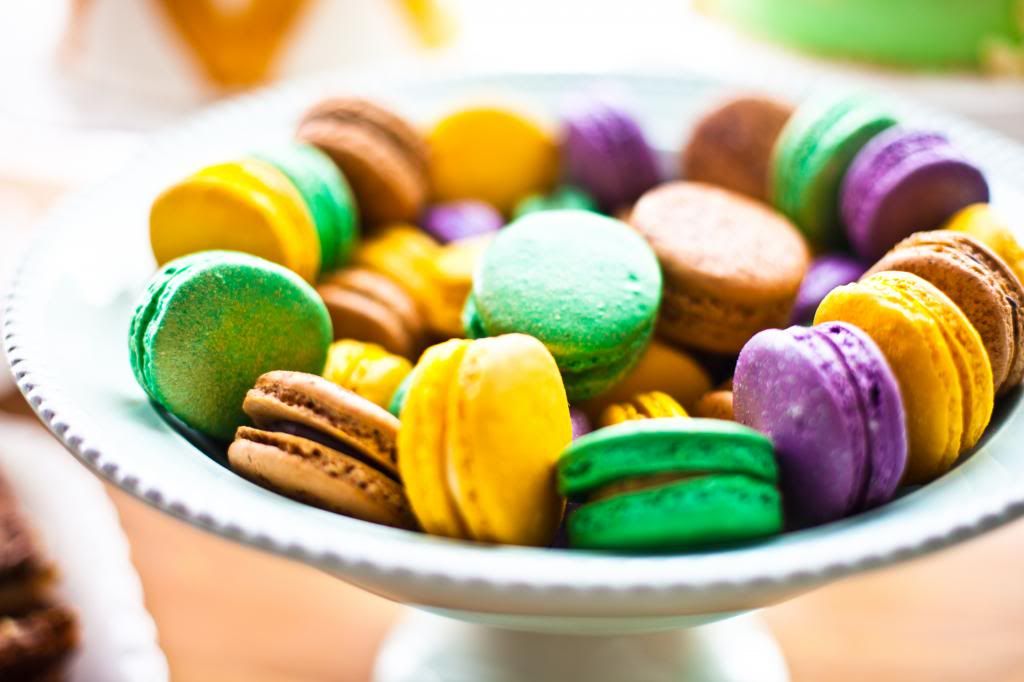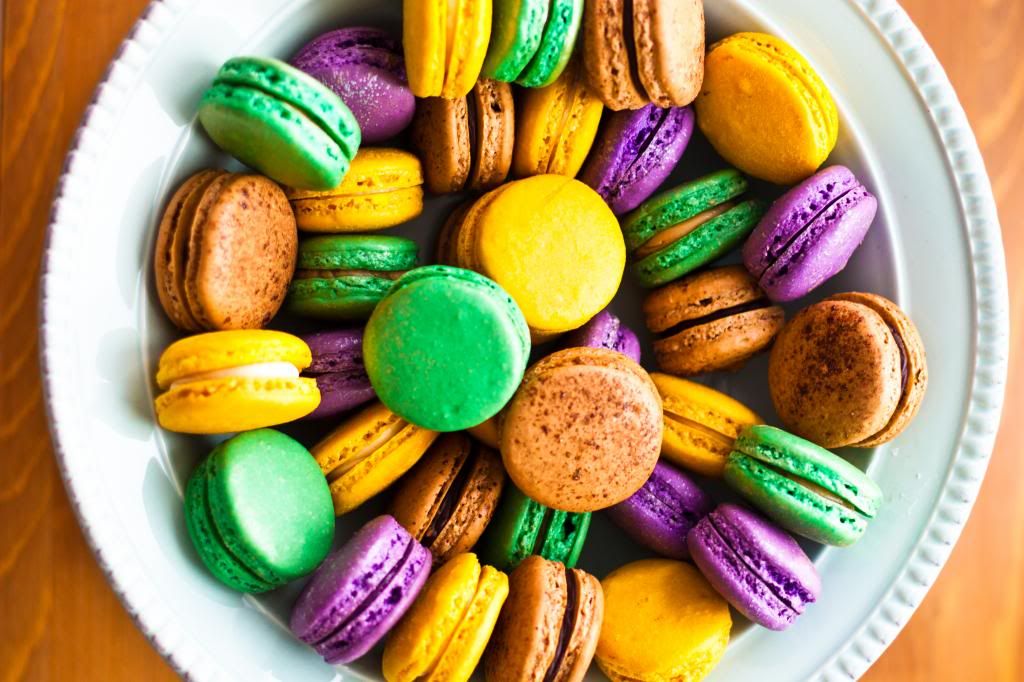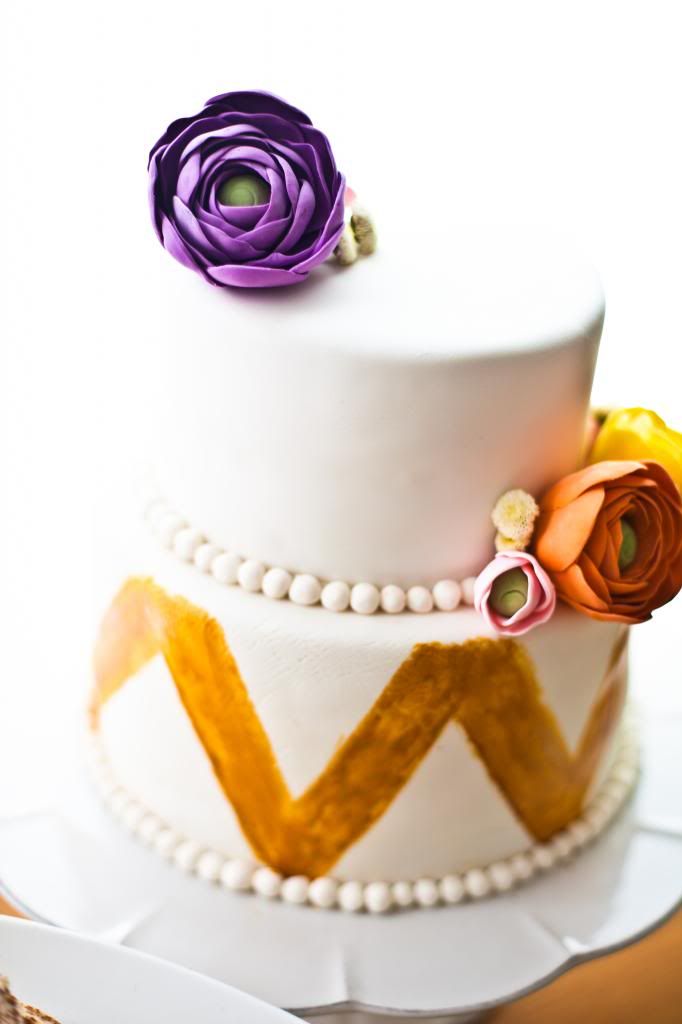 Hand painted fondant cake with handmade sugar flowers: Top Tier: Snickerdoodle Cake; Bottom Tier: Vanilla with Grapefruit Curd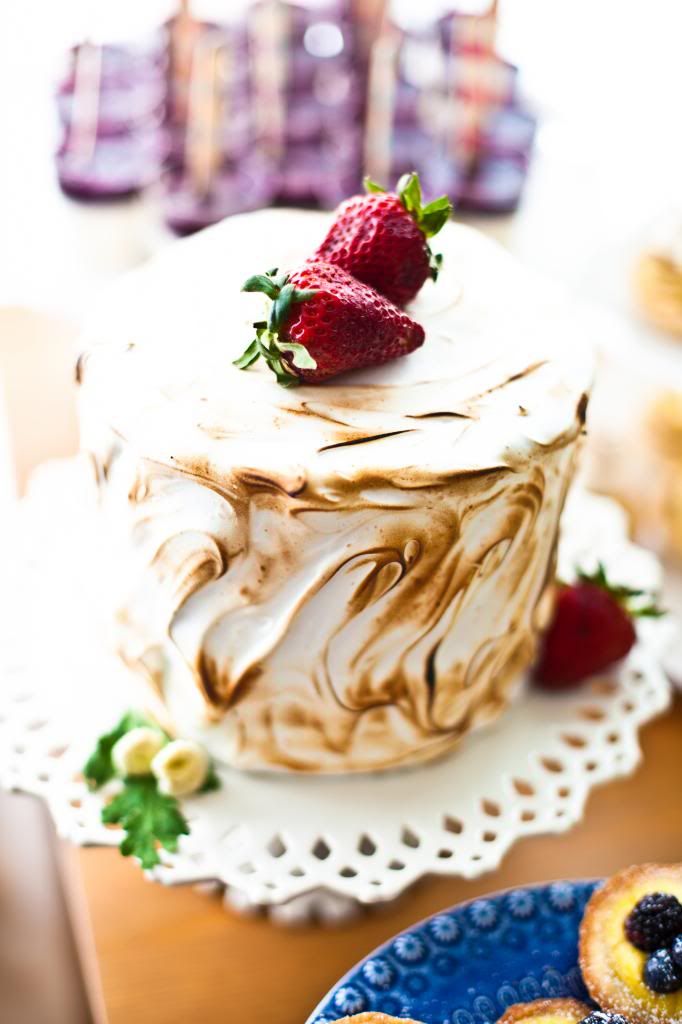 S'mores cake: Spiced yellow cake with chocolate ganache and toasted meringue frosting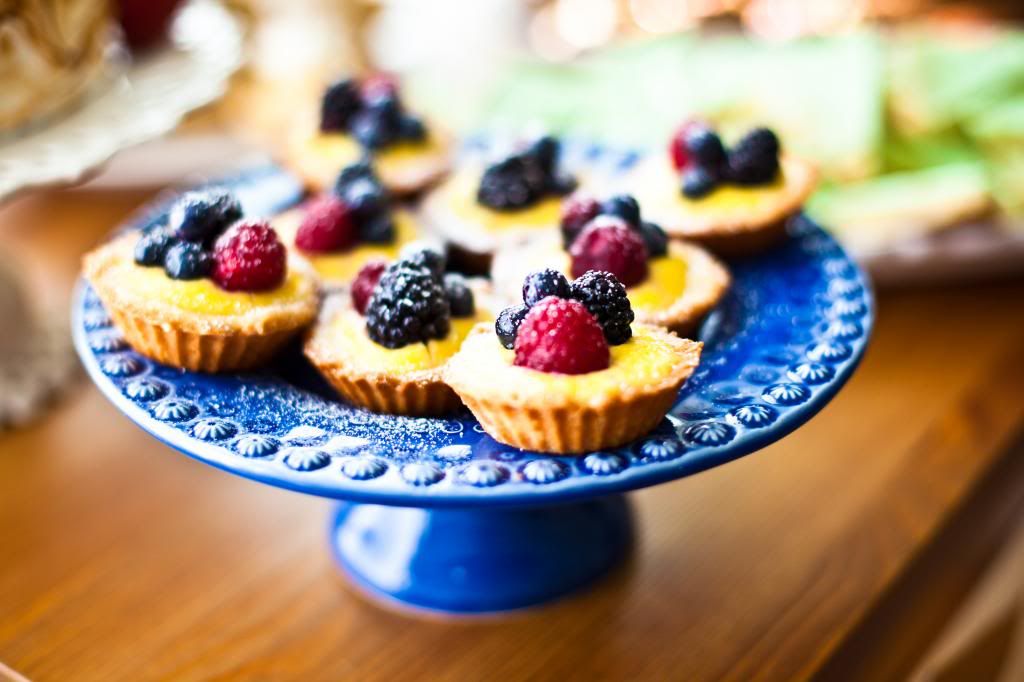 Petite Cheesecake Tarts with Fresh Berries
Whiskey Pecan Pie Bars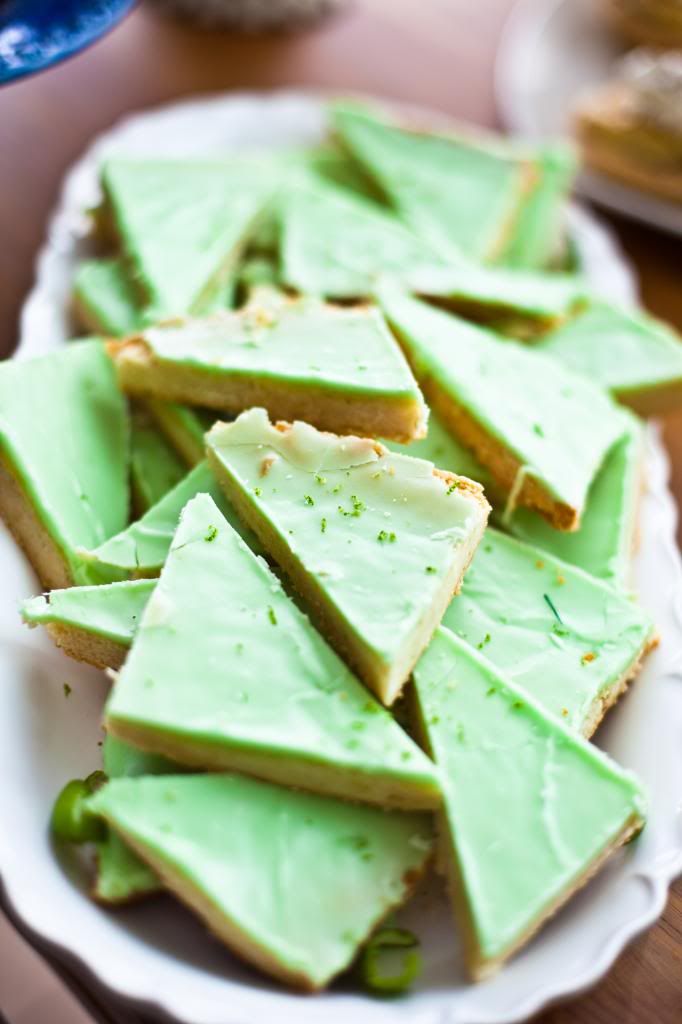 Key Lime Shortbread Bars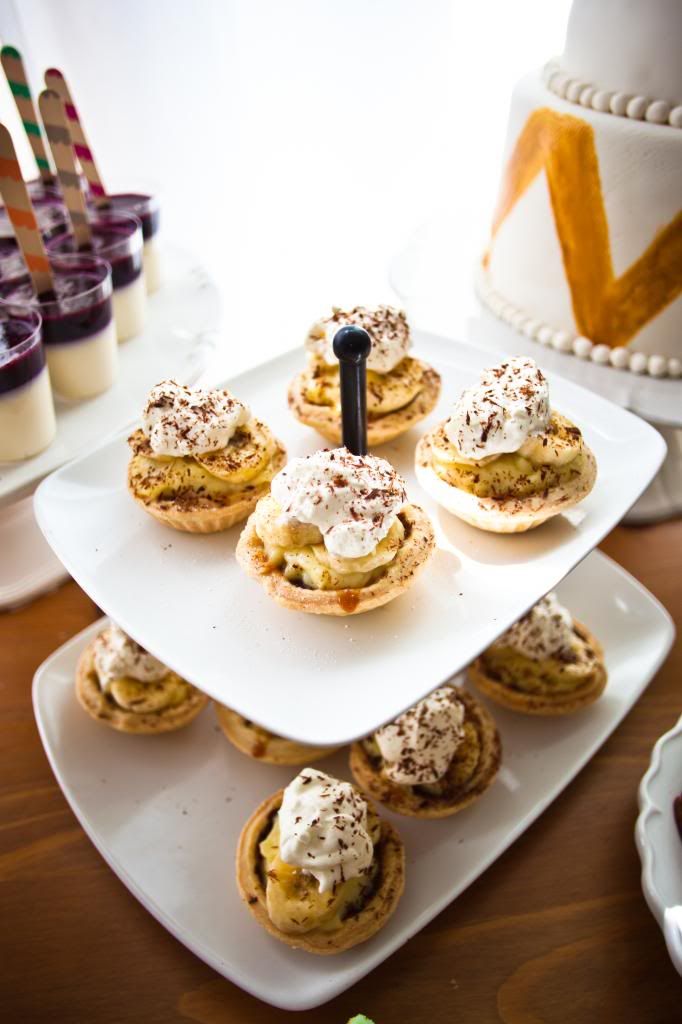 Mini Banana Cream Pies with Chocolate Ganache & Salted Caramel
Assorted Mini Cupcakes: Lemon-Coconut and Strawberry-Vanilla Cream.
Sometimes you don't realize that you match your desserts!