I love to create delicious and lovely things in my kitchen, but the best part about that is when I get to pass on my creations to someone who loves them just as much as I do. This is especially delightful when a good cause is involved.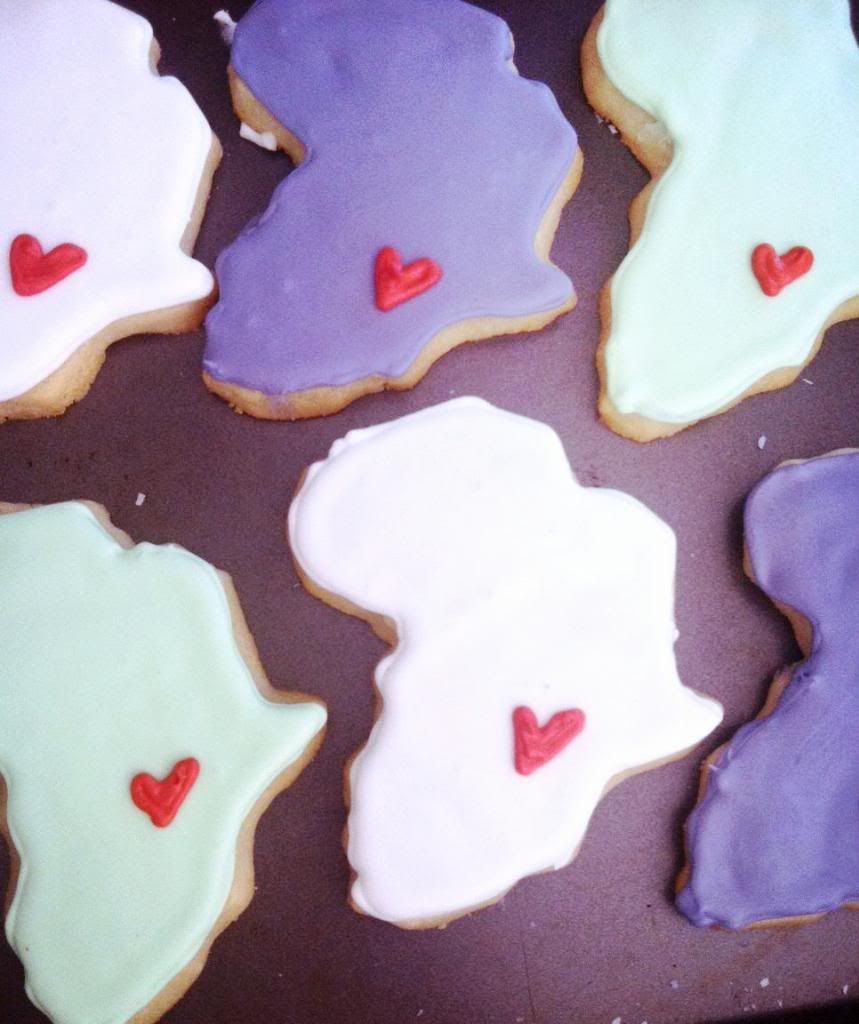 Well, lucky for me! A few days ago I just finished working on one of my largest cookie orders yet to aid in fundraising for an amazing couples' journey in adopting a child from Uganda Africa. The couple, JC and Leslie, held a fundraiser dinner on Saturday, April 13, and I truly wanted to be a part of helping them bring home their baby! They are inspirational and you can read more about them and their adoption process on their blog,
The Elliot Adoption Journey
.
To say the least, it took about 10 cups of butter, 12 cups of sugar, and clouds of flour to make 225 adorable custom sugar cookies for this event. With just little ol' me in the kitchen, it did take a few days, but truly enjoyed each minute spent on this project. I felt so joyful that I could do something I love that also helped out with an event. What a blessing and treat!