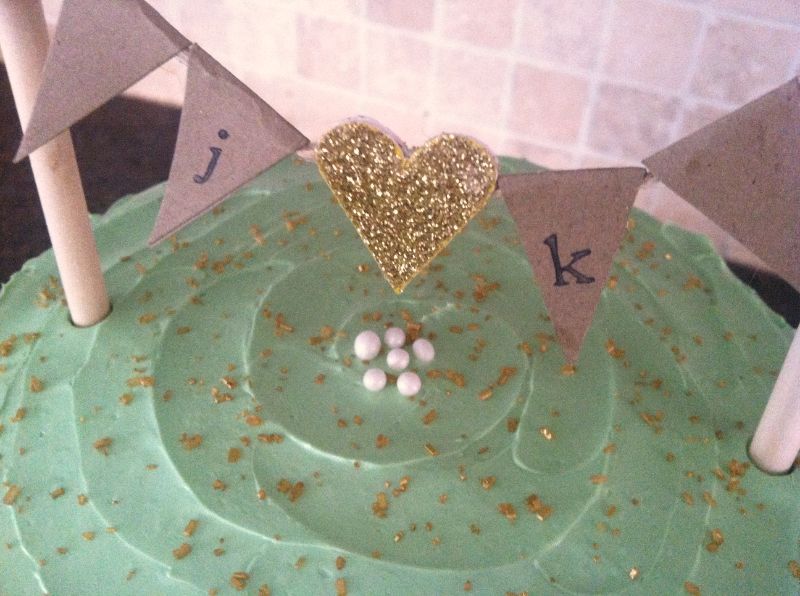 I absolutely adore when a special event comes up and I have the opportunity to help out. I love tapping into my creative element to add to the theme and feel of a party or occasion. Recently, one of my good friends asked me to help create some sweet treats for a Co-Ed wedding shower. Naturally, without hesitation, I said, "I do!"
The theme of the shower was vintage and sweet. When I heard this, I knew it was going to be a great chance to really allow something darling and a little whimsical to shine. However, since it was going to be a Co-Ed shower, I didn't want to make the desserts too feminine.
For the future Mr. & Mrs., I created a small 6" vanilla layer cake filled with salted caramel and frosted in a smooth and silky vanilla swiss meringue buttercream (SMB). Styling was kept simple and fun with a handmade and personalized banner, made of kraft paper, wood, and twine, over a delightful mint green cake.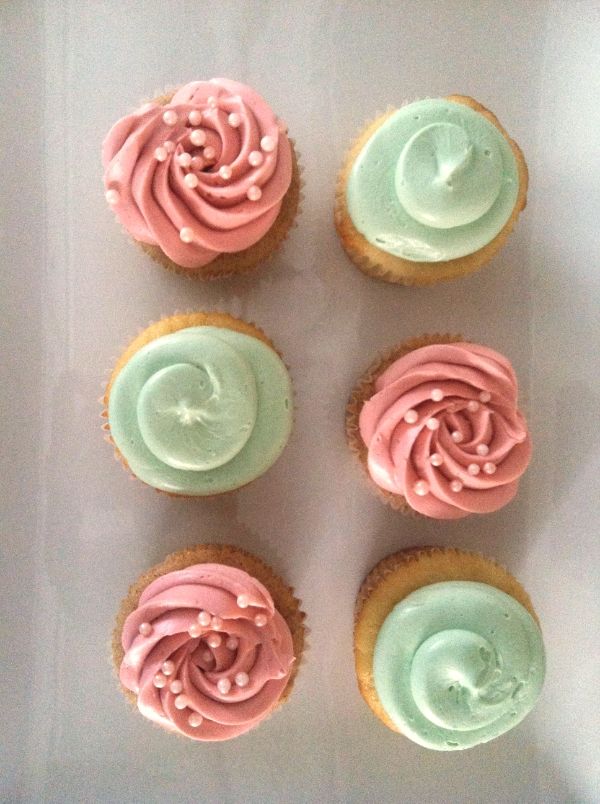 To keep the styling consistent and complimentary, a lighter shade of mint was piped into big swirls onto vanilla cupcakes. Everyone and everything needs a good partner and since cupcakes are no exception, scrumptious cinnamon cupcakes filled with salted caramel also made an appearance. These guys were also topped with vanilla SMB into a blushing rosette swirl with dainty sugar pearls.
The colors were so lovely to work with and to make everything a little more complete, I also created personalized cupcake toppers that showcased the loving couple's initials. The mix of patterns used and the stamped letters definitely had a sweet little streak of modern-vintage charm.
Baking and creating desserts for this wedding shower was truly enjoyable. Not only was the style approach just what I love, but it was also led me to think about my bridal shower, thrown by my four fabulous bridesmaids, that I had just last August. Delicious and adorable sweets definitely add to the excitement of any bride. However, you don't have to be a bride to enjoy a whimsical sugar rush.