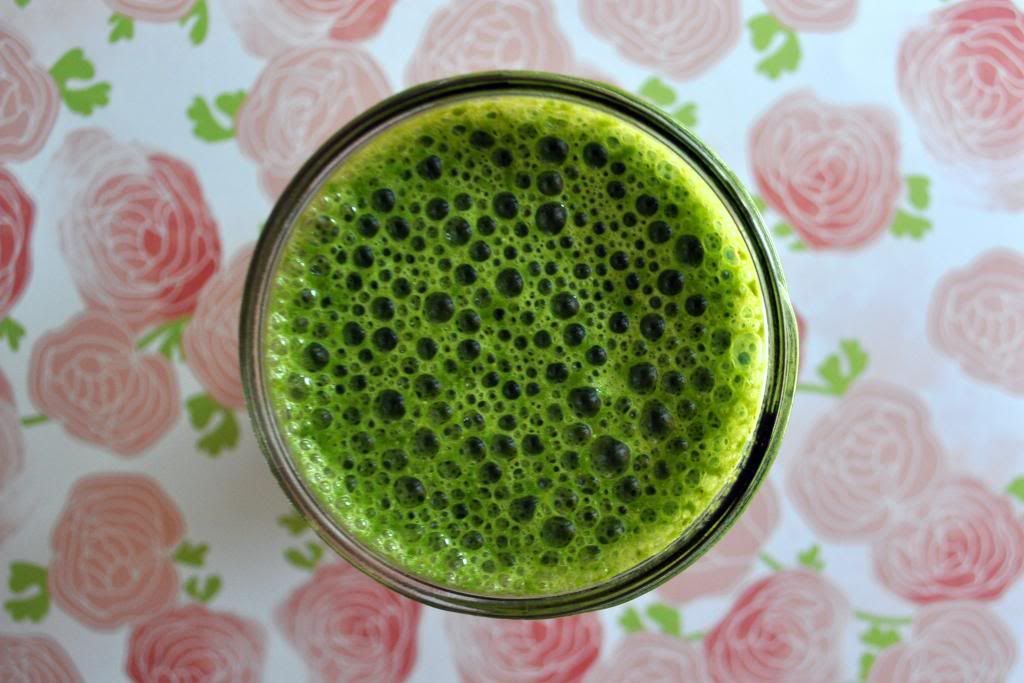 I know there are a ton of fantastic green smoothie recipes out there. Frankly, because they are so good for you and very simple to make, I am not surprised. Some of you may already be green smoothie fans and some of you may be weary of drinking anything that resembles the innards of a slimy green alien (appetizing, huh?). Regardless of your stance on the matter, I urge you to try this completely natural and dairy free spinach smoothie out!
I have been blending this recipe up and enjoying it with my oatmeal and egg whites breakfast, for a few mornings in a row lately. It's very filling and refreshing. It even has great flavor-- the husband even loves it.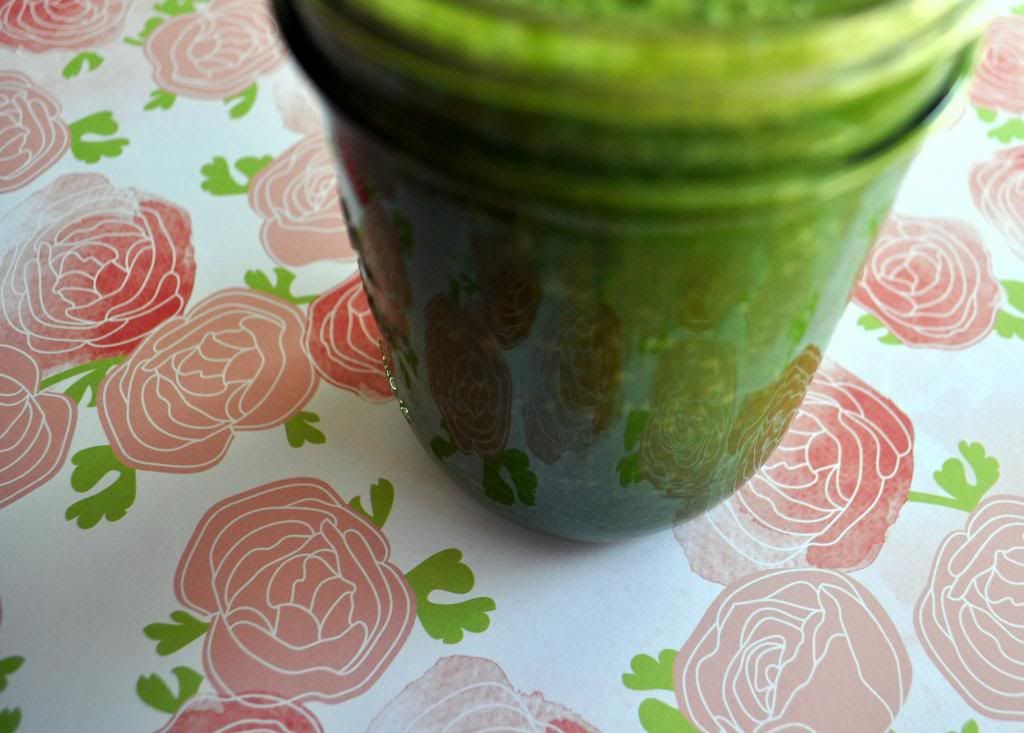 After finishing off my own glass of this spinach smoothie this morning, I looked at Henry and thought about our future children. I told him that this was so easy to drink and a marvelous way of getting extra greens into our diet-- add a little more sweetness with fruit and I bet the kiddies would drink it. They may be more inclined to drink it if I called it "Alien Juice". Some kids are silly and dorky enough to love that kind of stuff. Knowing how the both of us are, I am kind of expecting to have those kinds of offspring.
Cheers to clean eating!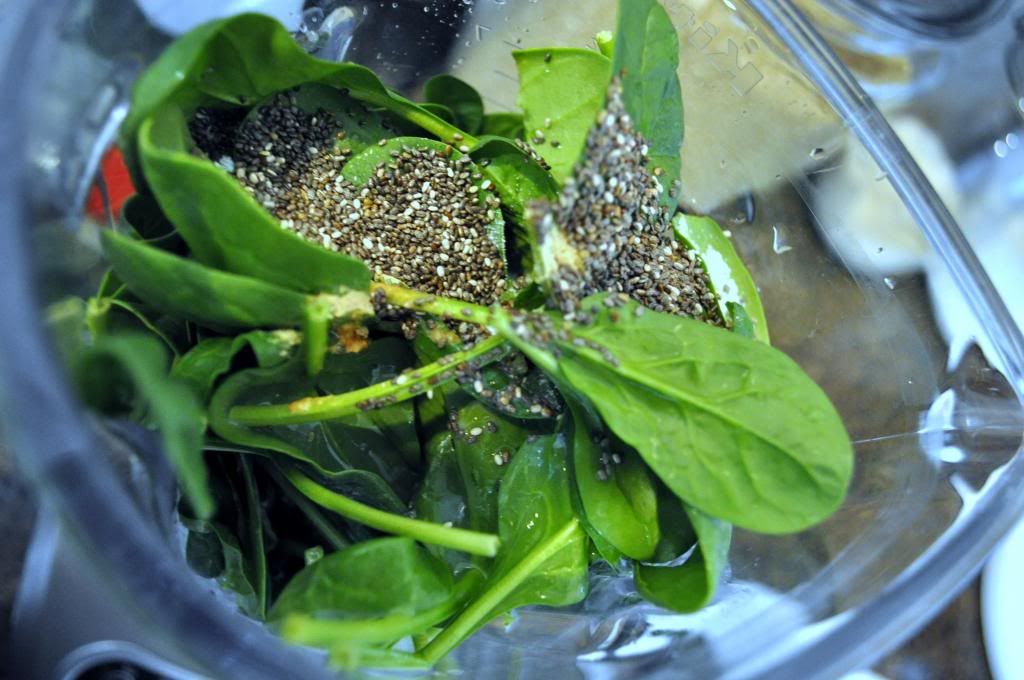 Spinach Smoothie (with Chia Seeds & Ginger)
makes 1 serving
1 large handful of fresh baby spinach
1/4 cup natural & unsweetened applesauce
1 tbsp chia seeds
1 lime
1 1/2 tsp freshly grated ginger
1 1/2 cup unsweetened almond milk
Splenda *optional
1. Add all the ingredients, except the splenda, into a blender. Use the liquify setting and blend for about one minute. For more sweetness, add desired amount of Splenda to taste. If you'd rather use honey or agave, that would be fine, too.
2. Serve immediately.
*Note: You can chill any leftovers, but the texture of the smoothie will become lumpy after awhile. The chia seeds will soak up moisture and create a curdled layer...I recommend drinking right away or leaving the chia seeds out.