In the spirit of Easter, I decorated some sugar cookies! I say that with excitement because I love Easter for reasons pertaining to my faith...and the adorable symbolic spring animals, too. :)
I didn't have an egg shaped cookie cutter, so I took one of my inexpensive small circles and shaped it on my own. Easy!
I decided to decorate half of my sugar cookie eggs into Easter eggs popping with chevron stripes and polka dots. The remaining half turned into sweet little baby chicks. After flooding them with yellow and allowing them to dry, I added eyes, beaks, feet, and gilded feathers (using gold sprinkles). My precision with decorated sugar cookies isn't the greatest, but I am still loving how these guys turned out.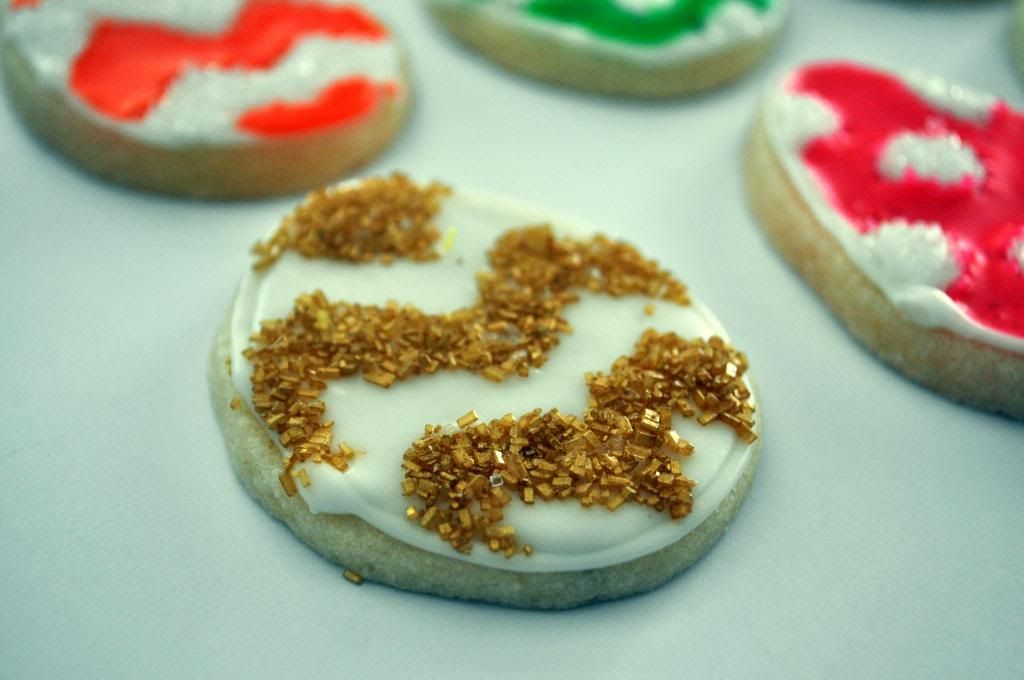 To adhere sprinkles to parts of the cookies, I just made sure all other parts of the cookie were dry and painted on a little royal icing onto the desired spot before shaking sugar sprinkles over it. This is just like adding glitter to the glue borders on handmade Valentine's in school!
For the sugar cookies, I used this recipe
here
by Sweetopia. For the royal icing, I followed
this
by Alton Brown.