If my husband was a cookie, he would be one of those giant-bigger-than-your-head cookies. Chewy, but crispy on the outside. Perfectly sweet with chunks of good dark chocolate and bit of spice. There would also be a light sprinkling of sea salt on top (because he is interesting and funny like that). Why would he be this type of cookie? Is it because these are my favorite kinds or each ingredient has some deep symbolic meaning paired to his great qualities? Is it because I just really want a cookie right now? Hmm...
Anyway, this post isn't about my sweet and perfect-cookie-like hubby. (Sorry, babes.)
This post is about princesses. Yes, princesses. If they could be cookies, they would be these beautiful sugar cookies decorated with brush embroidery. Now, these are sugar cookies...so although more fancy and delicate looking, they're more of your casual-no-big-deal-I'm-royalty kind of cookie.
Similar to Anne Hathaway in Princess Diaries circa 2001 and my eighth-grade year of school.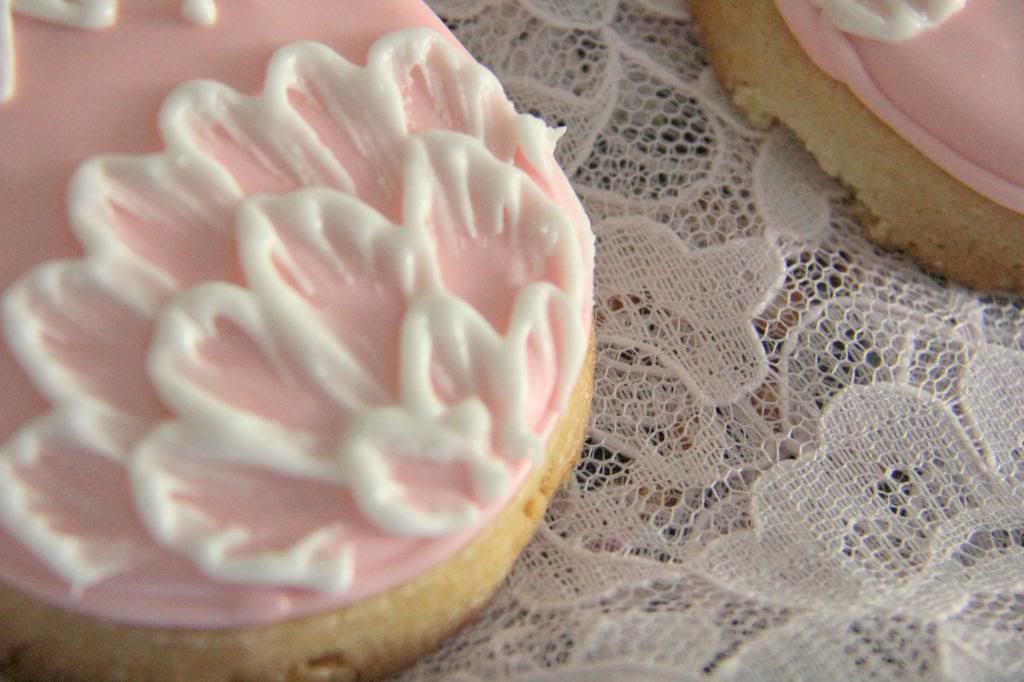 Sigh. Pretty and lovely aren't they?
This was just my second time using brush embroidery to decorate sugar cookies. I can't wait to practice more in the near future-- such an easy and elegant way to spruce up a simple treat.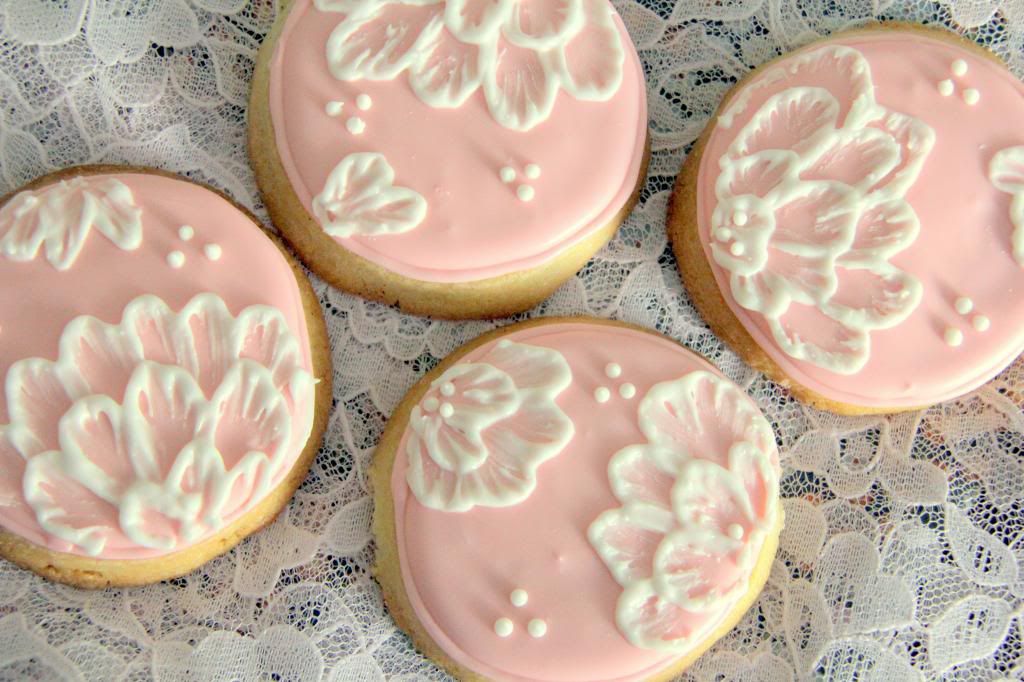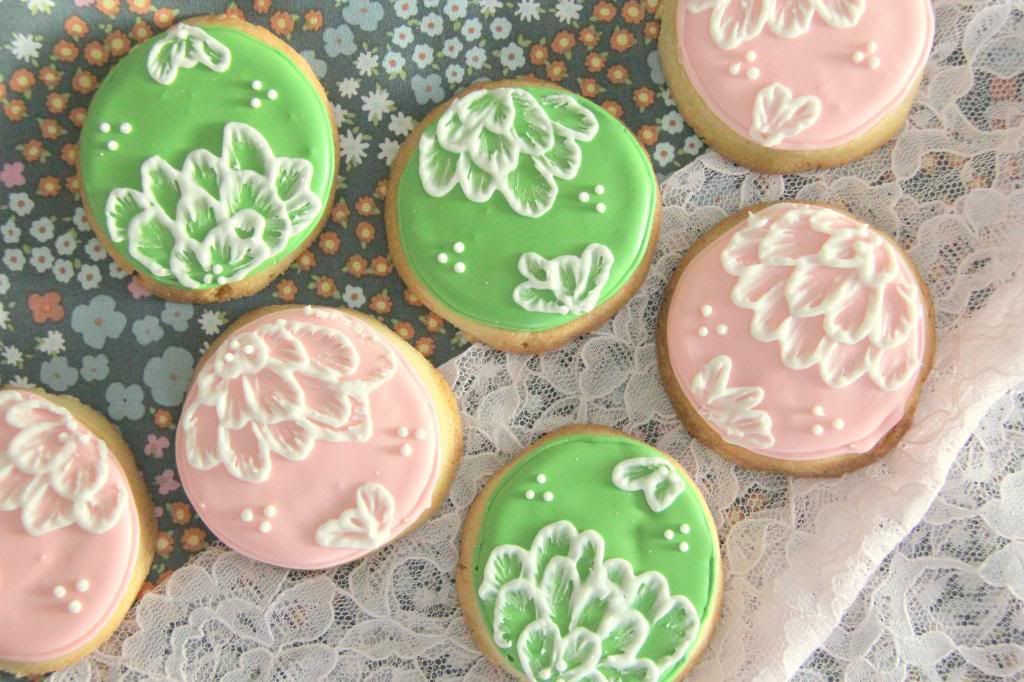 Don't worry, Princess Mia-- the cookies were surprised they were princesses, too.
For a great tutorial on how to use the brush embroidery technique to decorate sweets, you can check out
this excellent video
. The type of brush you use will yield different results, but the technique still presents lovely details.